I'm so happy to be linking up with
Martha Kate
and
Jenni
for another Wednesday's Words, and today's topic definitely hits home. Surrendering your fears to the Lord is hard to do. It's hard to let go, not worry, and give it all to God.
I struggle with this
a lot
. I hate not having control over things, so fear of things happening or not happening how I want them to fills me with worry and anxiousness. I try and remind myself daily that God is in control, and that all things happen according to his plan. And while this is comforting, it can be very hard to accept sometimes.
Even though it's not easy to do, I know that if I want true freedom from fear, I must completely surrender to God. Surrendering can be viewed as a sign of defeat, but it is the opposite in God's kingdom. Jesus says:
"If you keep your life for yourself, you will lose it. But if you give up your life for me, you will find true life." Matthew 16:25.
As believers, we are called to surrender. So, how do we do that? In Andrew Murray's book
Absolute Surrender
, he describes the steps for an absolute surrender.
God expects your surrender
God has given us the choice to surrender. He expects us to, and when we do, we can be all that he created us to be.
God accomplishes your surrender
God is willing to work in you. If you're not ready and willing to surrender, pray "Lord, make me willing."
God accepts your surrender
You don't always have to be perfect to come to God. Come to him as you are, and he will accept you.
"Let us come boldly to the throne of our gracious God. There we will receive his mercy, and we will find grace to help us when we need it." Hebrews 4:16
God maintains your surrender
When God accepts your surrender, He holds Himself bound to care for it and keep it.
"Take my yoke upon you. Let me teach you, because I am humble and gentle, and you will find rest for your souls." Matthew 11:29
God blesses your surrender
I believe that the reason God wants us to completely surrender to him is so that he can bless us with all the things he has promised for us - promises of love, patience, joy, peace, kindness, goodness, faith, gentleness, and self-control. The absolute surrender to God brings countless blessings.
I encourage all of us to not only be committed Christians, but surrendered Christians. I have a lot of fears that I need to surrender - things going on in my personal life, and it is my prayer that God shows me how to surrender those fears and how to walk it out in my daily life.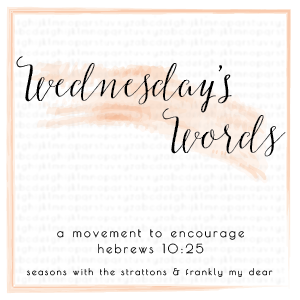 What are your thoughts on surrendering? Share with us through this link-up! I always look forward to reading the encouraging words of fellow believers. Thanks for reading!